WestWinds 80th Anniversary November 5th 10am
WestWinds 80th Anniversary November 5th 10am
September 27, 2017

Mark Davis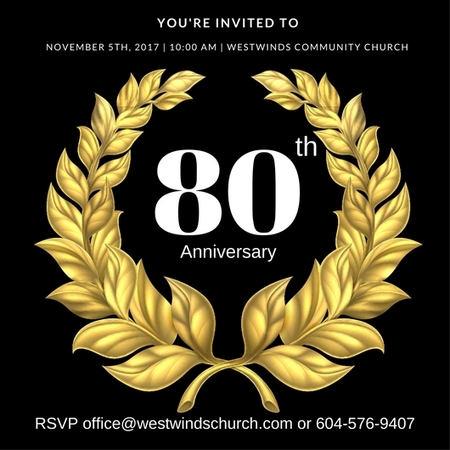 Come celebrate the 80th anniversary of WestWinds Community Church with a celebration & baptism worship service, a trip down memory lane and lunch after.
Special Guests: Come hear to Pastor Mark interview: Rev. Egan Roller, Rev. Ted Boodle, Rev. Lavonne Dougal about their ministry here at WestWinds and help us honor one of the very first Pastors, Pastor Esther Adams (Toth).

Special Music: Norm & Ruth Friesen.

Thanks to Angel Events, there will be games for the kids...so come ready to have a great Sunday celebration.