August 12 - 16, 2019
9:00 am
6331 176th Street Surrey BC
This event has already occurred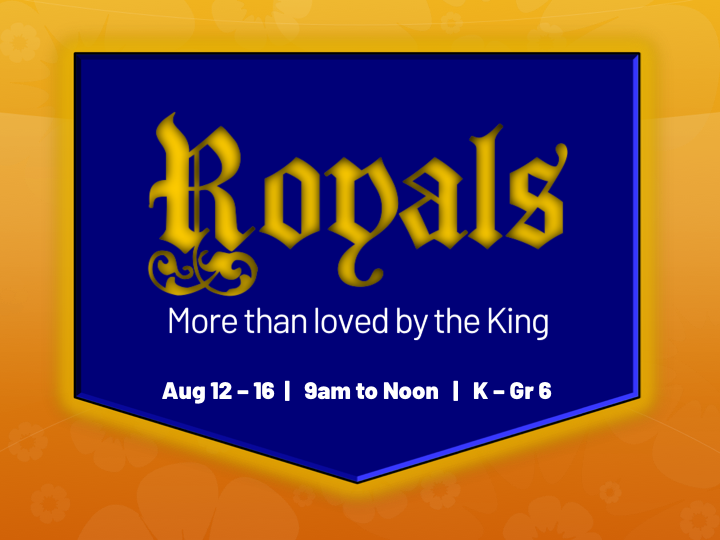 Camp WestWinds is a weeklong kids' day camp for kids in K to Gr 6, that runs from Aug 12th to 16th 2019 from 9am to Noon. The camp includes interactive Bible experiences, live music, creative take-home crafts, energy-burning games, and AMAZING volunteers.
This year our camp is entitled ROYALS: More than Loved by the King. We will be traveling back to medieval times, as we learn that we are more than loved by our King!
From May 1st to June 23rd you are able to register your child for Camp WestWinds at a reduced rate of $25 per week per child.
If you register between June 24th and July 21st registration is $35 per child per week.
If you are a late - registrant, between July 22nd and August 7th registration os $45 per child per week.
If you register at the door registration is $50 per child per week or $12 per child per day.
If you would like to register, feel free to contact our office at (604)576 9407, office@westwindschurch.com, or to register online follow the steps listed below.
Online Registration:
1. Print off the registration form. you can find the document attached below. Fill the form in, and then email it back to us at office@westwindschurch.com.
2. Pay the registration fee by going to our "Giving" link at the top of the webpage. Once you are in our online giving
At the top of the page, there is a box labeled "Giving". Click on it.
Scroll down the "Giving" page to the little black box labeled "Give Online".
You will see a header "WestWinds".
Underneath the header and sub-headers, you will see three boxes "One-time", "Monthly", & "Weekly". Click "One-time".
Then select the field labeled "Select Fund" and choose "other".
Then select the $ field. And enter the correct $ for the date you are registering on - early registration, registration, or late registration.
Click the "Add" box.
You will see underneath the "Add" box it says "enter your tithe number". And there is a field labeled "Notes". In the field labeled "Notes" type "Camp WestWinds 2019".
We will receive a confirmation email upon successful payment. When we receive your payment we will email you to confirm we received the correct registration fee and your child is registered for Camp WestWinds.