KIDSCHURCH BREAKFAST PROGRAM
KIDSCHURCH BREAKFAST PROGRAM
September 15, 2016

Mark Davis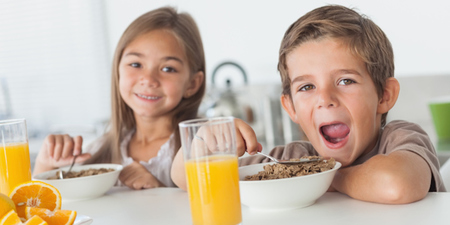 KIDSCHURCH BREAKFAST PROGRAM
On September 25th we will be starting a weekly, Sunday program called "KIDSCHURCH Breakfast". KIDSCHURCH attendees (children in preschool to Gr 6) will be offered a simple, but nutritious breakfast at church between 9:30am and 9:55am. It will include options like cereal, toast, instant oatmeal, fresh fruit and milk or juice. Simple. AND free.
If you would like to sign your child(ren) up please do so by filling out our KIDS CHURCH registration form and checking [X] in the KIDS CHURCH Breakfast space. (The staff need know a least a week in advance to your child starting the breakfast program).
The breakfast will be offered every Sunday but only served until 9:50am and children under the age of 6 MUST HAVE A GUARDIAN ON THE PREMISES.
If you would like any further information regarding KIDS CHURCH please contact our church office (604)576 9407 or email Pastor Karalee at

[email protected]
Breakfast Program runs from September 15th 2016 to June 18th 2017. It will re-launch in September 2017.
Connection Children